Beer of the Week: Karbach Brewing "Yule Shoot Your Eye Out" Enjoy By Dec. 30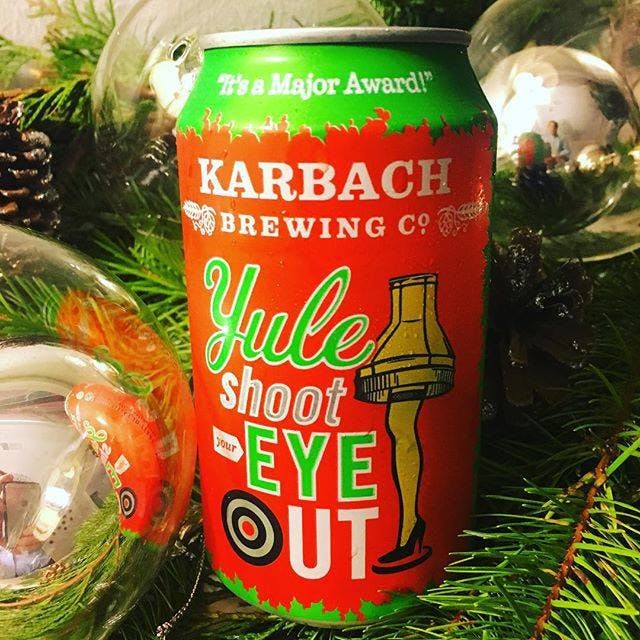 We love beer at OZ. Tap House and live to pass that passion on to you. That's why we celebrate the best bevs in the land with a new #BeerOfTheWeek every Thursday!
Come in to receive 25% off on this week's Beer of the Week, "Yule Shoot Your Eye Out" until Dec. 30!
"Yule Shoot Your Eye Out"
Brewing Company: Karbach Brewing
Karbach Brewing Company is a regional craft brewery based in Houston, Texas. Karbach produces quality craft brews such as Hopadillo IPA, Love Street Kölsch-Style Blonde, Weekend Warrior Pale Ale and, of course, the Yule Shoot Your Eye Out red ale. The brewery is the brainchild of Ken Goodman and Chuck Robertson with the added expertise of Brewmaster Eric Warner.
Style of Beer: Red Ale

Red Ales originate from Europe and refers to styles of beer that are dark red or are reddish in appearance. Historically, Red Ales, unlike American Amber Ales, use specialty roasted malts that create a unique complexity within the finished beer, give it a sweeter, butterscotch or caramelized flavor, and allow it to achieve the reddish color.

As a whole, Red Ales are expected to possess a range of "mediums." This means that according to style guidelines, Red Ales should have a medium or slightly fuller body, medium levels of fruity aromas and flavors common in IPAs, medium hop bitterness and flavors, and medium to slightly fuller malt character. On all aspects of the beer variety, it should be medium.

Drink Profile:
Just like the old man's "major award," this seasonal red ale will light up the neighborhood. Loaded with smooth caramel malt and a citrus twist, we triple-dog dare you to find a better holiday ale. Ohhhh fuuudge, it's only here for a limited time and is 25% off this week until Dec. 30.