Beer of the Week: Whitestone Brewery "Melted Snowman Winter Warmer"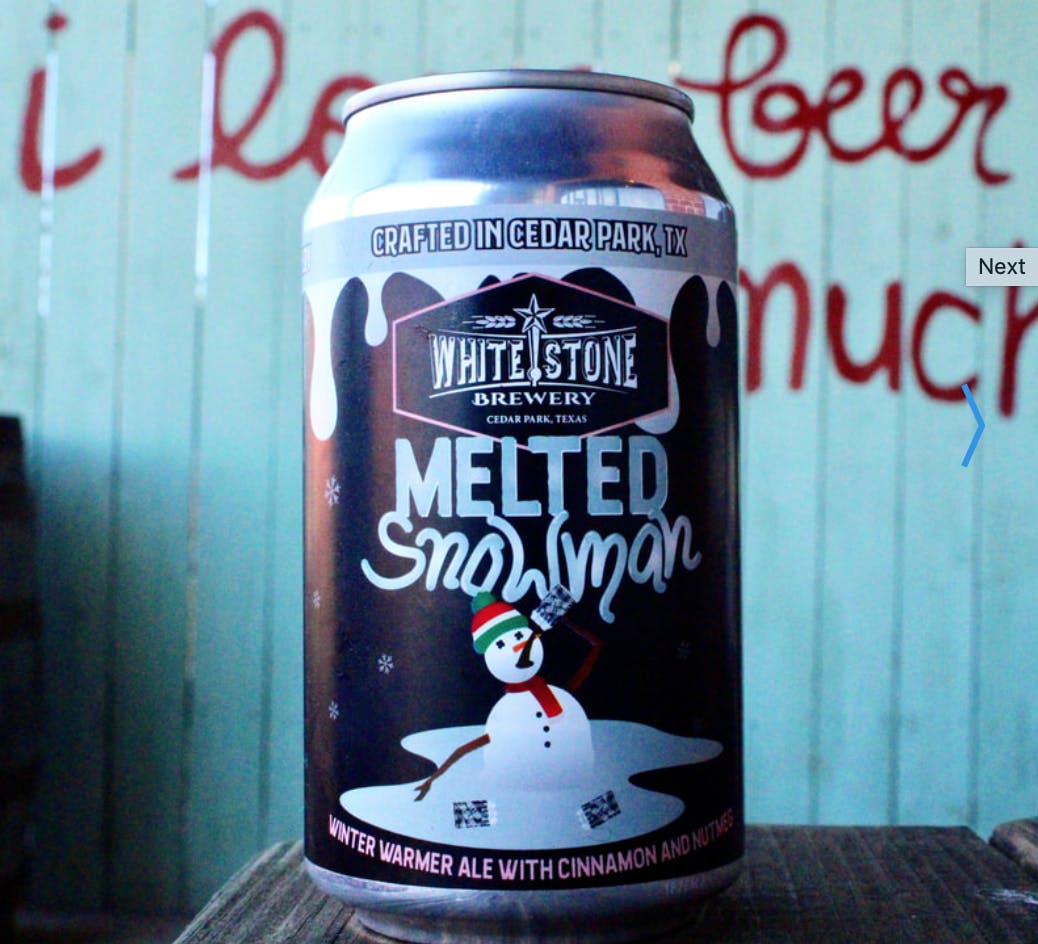 We love beer at OZ. Tap House and live to pass that passion on to you. That's why we celebrate the best bevs in the land with a new Beer of the Week every Thursday!
Come in to receive 25% off on this week's Beer of the Week, Whitestone Brewery's "Melted Snowman Winter Warmer Ale" until Jan. 20!
"Melted Snowman Winter Warmer Ale"
Brewing Company: Whitestone Brewery
Located on Whitestone Blvd. in Cedar Park, Texas, Whitestone Brewery is smack dab in the middle of a growing city full of avid craft beer drinkers and supportive community members, exactly what you want when you open up a small brewery.

Owners Ryan and Danielle Anglen opened Whitestone Brewery with a vision in mind - to provide a space where people can enjoy a high-quality, meticulously crafted beer while exchanging great conversation with friends, family, and peers, unwinding after a long day, or enjoying live music and planned events out on the dog-friendly patio.
Style of Beer: Winter Warmer Ale

What's a Winter Warmer, you ask? Simply put, it's a label used to describe many winter seasonals. These brews are meant to keep you toasty in the winter season and generally balance a malty body with a tinge of hoppy bitterness.

The origin of this brew is mysterious and can boast a number of flavors, including molasses, cinnamon, or plums (to name a few). These beers are hearty and generally contain a higher ABV to keep spirits bright.

Drink Profile:
Whitestone Brewery's Melted Snowman Winter Warmer Ale is a celebrated seasonal beer brewed with oats and German caramel malt, which is then spiced with cinnamon and nutmeg in the fermentation process. Known to many as "Christmas in a glass," the Melted Snowman possesses a dark brownish Amber body with a subtle hint of spice and nuttiness.