Beer of the Week: Dutchess Ales "Ketzer Lager" Enjoy By Jan. 6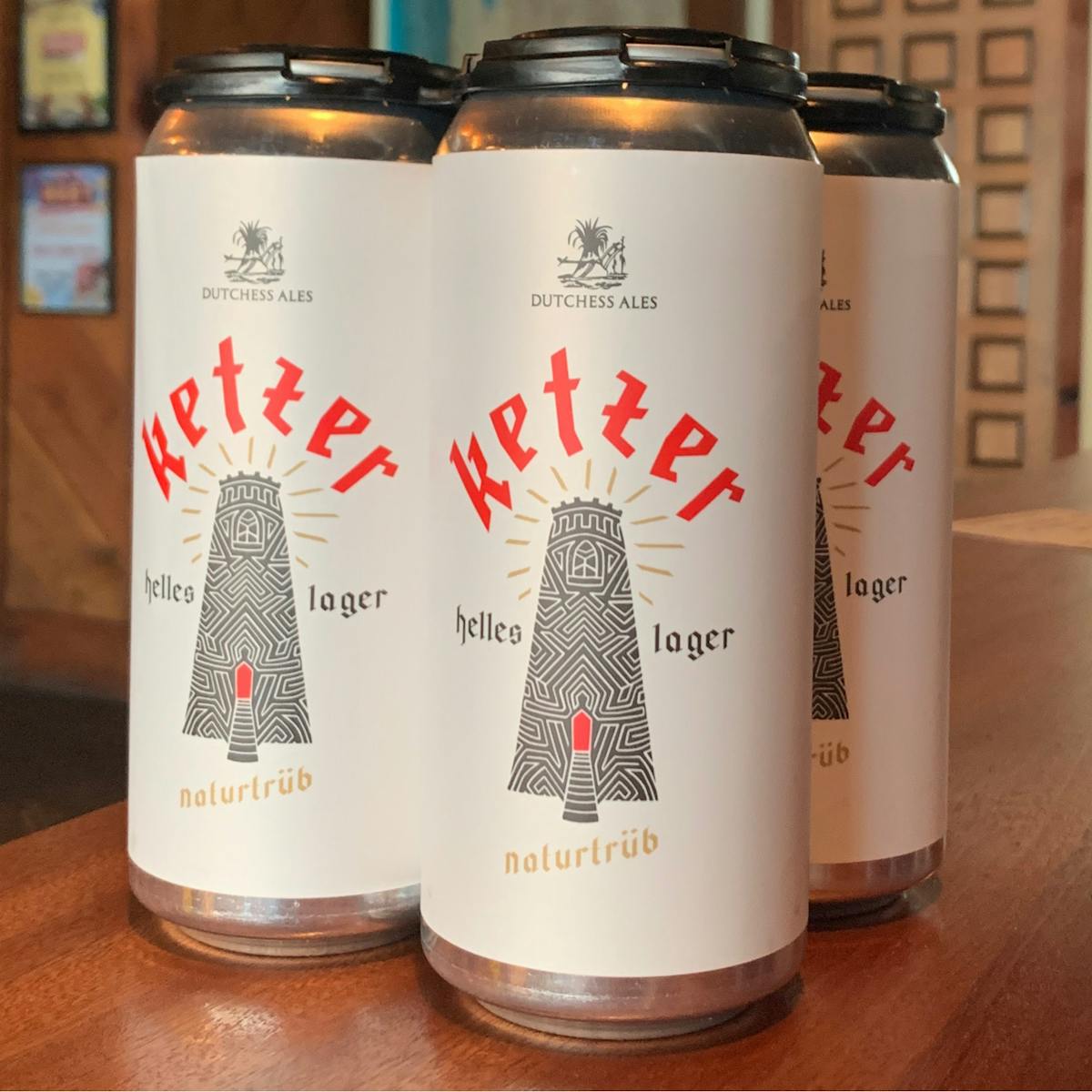 We love beer at OZ. Tap House and live to pass that passion on to you. That's why we celebrate the best bevs in the land with a new #BeerOfTheWeek every Thursday!
Come in to receive 25% off on this week's Beer of the Week, "Dutchess Ales Ketzer Lager" until Jan. 6!
"Dutchess Ales Ketzer Lager"
Brewing Company: Dutchess Ales
Dutchess Ales began as a project to recreate the delicious, balanced traditional cask ales we know from the UK here in the US. They now craft Ales by combining the tradition of British brewing with American innovation and Lagers with a nod to German purity and balance.
Style of Beer: Kellerbier

Kellerbier is functionally similar to British pale ales in that it was/is often cask-conditioned and served young and unfiltered, often with very low carbonation. It comes in Amber and Pale varieties, the amber exhibiting deeper malt and melanoidin flavors, the pale being more like a raw version of Munich Helles.

Drink Profile:
Ketzer Lager is a Franconian inspired Helles Kellerbier. Striving to reflect the pure balance, nuance, and quality found in this traditional style, Ketzer is brewed with German Pilsner malt, just a kiss of Vienna and Light Munich and hopped with selected Perle, Hallertau Mittelfrüh, and Saphir hops. A gentle biscuit malt character and a noble floral, spicy hop aroma prevails with notes of wildflower honey, citrus zest, alpine herbs and a hint of peppercorn.