Beer of the Week: Yuengling Lager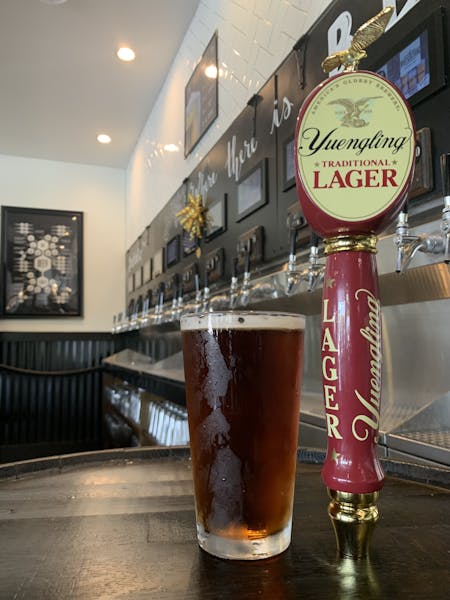 At OZ. Tap House the end of the week is synonymous with a new #BeerOfTheWeek! Remember that feeling as a kid not being able to sleep on Christmas Eve because you knew that the next day meant presents from Santa Clause? Well that is the way we feel about finding out the next member of our Beer of the Week. Kids can wait for that one day a year, here at OZ. Tap House we gift you a new #BeerOfTheWeek every Thursday!
Come on in to receive 15% off until September 16th!
Yuengling Lager Drink Profile:
Brewing Company: D.G. Yuengling & Son
The story of Yuengling is the story of the American Spirit. It's a tale of shared dreams, individual tenacity and an unwavering dedication to standards of quality. Like many American stories it starts amid the dreams of countless young immigrants looking for opportunity and emerges from the strength and will of one family determined to build their legacy in a new country. The story of America's Oldest Brewery began when David G. Yuengling arrived from Wuerttemberg Germany to settle in the sleepy, coal-mining town of Pottsville, Pennsylvania.
Style of Beer: Lager
Lager is beer which has been brewed and conditioned at low temperature. Lagers can be pale, amber, or dark. ... The term "lager" comes from the German for "storage", as the beer was stored before drinking - traditionally in the same cool caves it was fermented in.
Year Created:
1987
Yuengling Lager:
Famous for its rich amber color and medium-bodied flavor with roasted caramel malt for a subtle sweetness and a combination of cluster and cascade hops, this true original delivers a well-balanced taste with very distinct character. Born from a historic recipe that was resurrected in 1987, Yuengling Traditional Lager is a true classic.