Beer of the Week: Tupps Hefeweizen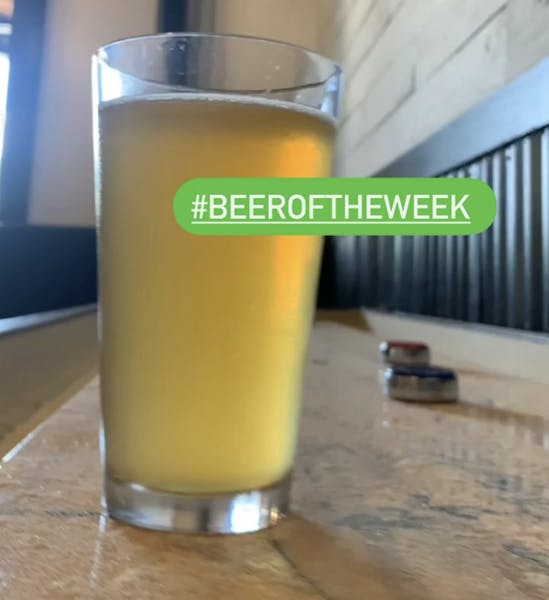 At OZ. Tap House the end of the week is synonymous with a new #BeerOfTheWeek! Remember that feeling as a kid not being able to sleep on Christmas Eve because you knew that the next day meant presents from Santa Clause? Well that is the way we feel about finding out the next member of our Beer of the Week. Kids can wait for that one day a year, here at OZ. Tap House we gift you a new #BeerOfTheWeek every Thursday!
Come on in to receive 15% off until September 23rd!
Tupps Hefeweizen Drink Profile:
Brewing Company: Tupps
Tupps believes beer is the perfect blend of Art and Science. They start with the Art of beer – for this they use "a big dose of creativity", validated with their eyes to judge the look, their noses to refine the smell and then with their mouths to validate the taste. Tupps truly embraces tradition but understand you need to break the rules as well from time to time in order to create exciting new brews.
At the brewery, they have created an environment that embraces the feel and the era of the historic Cotton Mill. When you visit the brewery, you will be immersed in the old Texas feel of the Cotton Mill and experience the past when things were slow and life was not as complicated.
TUPPS Brewery has a sense of place. They say "we are proud to be in Texas, in the great city of McKinney and located at the historic Cotton Mill".
Style of Beer: Bavarian Style Wheat Beer

A typical Bavarian beer is the top-fermented wheat beer. Since it is brewed with wheat malt, the name Weizen, abbreviated for Weizenbier (wheat beer), is equally common in Bavaria and the rest of Germany. In terms of taste, the wheat beer can be described as fruity and extremely refreshing.
Year Created:
2018
Tupps Hefeweizen:
Tupps Hefeweizen is a Bavarian style Wheat Beer brewed to perfection from the historic brewery that lays await in the historic Cotton Mill of McKinney, Texas. A light color, complimented with a light, but refreshing, powerful taste. History of this Brewery meets some historic tastes with this Hefeweizen!