Beer of the Week: Long Gone Blonde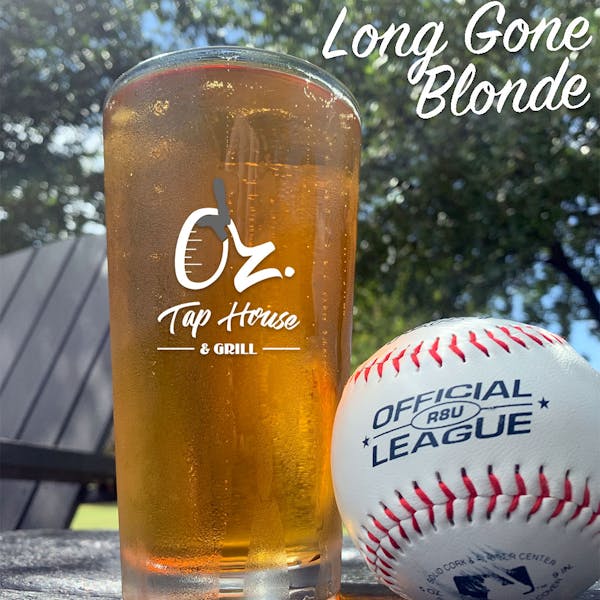 At OZ. Tap House the end of the week is synonymous with a new #BeerOfTheWeek! Remember that feeling as a kid not being able to sleep on Christmas Eve because you knew that the next day meant presents from Santa Clause? Well that is the way we feel about finding out the next member of our Beer of the Week. Kids can wait for that one day a year, here at OZ. Tap House we gift you a new #BeerOfTheWeek every Thursday!
Come on in to receive 15% off until August 26th!
Long Gone Blonde Drink Profile:
Brewing Company: Whitestone Brewery
Located on Whitestone Blvd. in Cedar Park, Texas. Whitestone Brewery is smack dab in the middle of a growing city full of avid craft beer drinkers and supportive community members, exactly what you want when you open up a small brewery.
Owners Ryan and Danielle Anglen opened Whitestone Brewery with a vision in mind - to provide a space where people can enjoy a high-quality, meticulously crafted beer while exchanging great conversation with friends, family, and peers, unwinding after a long day, or enjoying live music and planned events out on the dog-friendly patio. As the Whitestone Brewery team grows and evolves, so does this same vision that encouraged the Anglens to open the brewery in the first place. You can now find their beer throughout Austin, Texas and its surrounding areas in various bars, restaurants, and stores, both on tap and in package.
Style of Beer: Blonde Ale
One of the most approachable styles, a golden or blonde ale is an easy-drinking beer that is visually appealing and has no particularly dominating malt or hop characteristics....sometimes referred to as a "golden ale." These beers can have honey, spices and fruit added, and may be fermented with lager or ale yeast.
Year Created:
2020
Long Gone Blonde:
Long Gone Blonde deviates from the norm by adding handmade whole Tahitian Vanilla bean and sweet orange peel added to the start of fermentation. Nose is dominated by intertwining vanilla, orange, and toasty malt notes. Mouthfeel is smooth and luxurious with a long finish for a blonde with complex flavors that follow the nose.