Beer of the Week: Aqua Brewing Wee 2 Heavy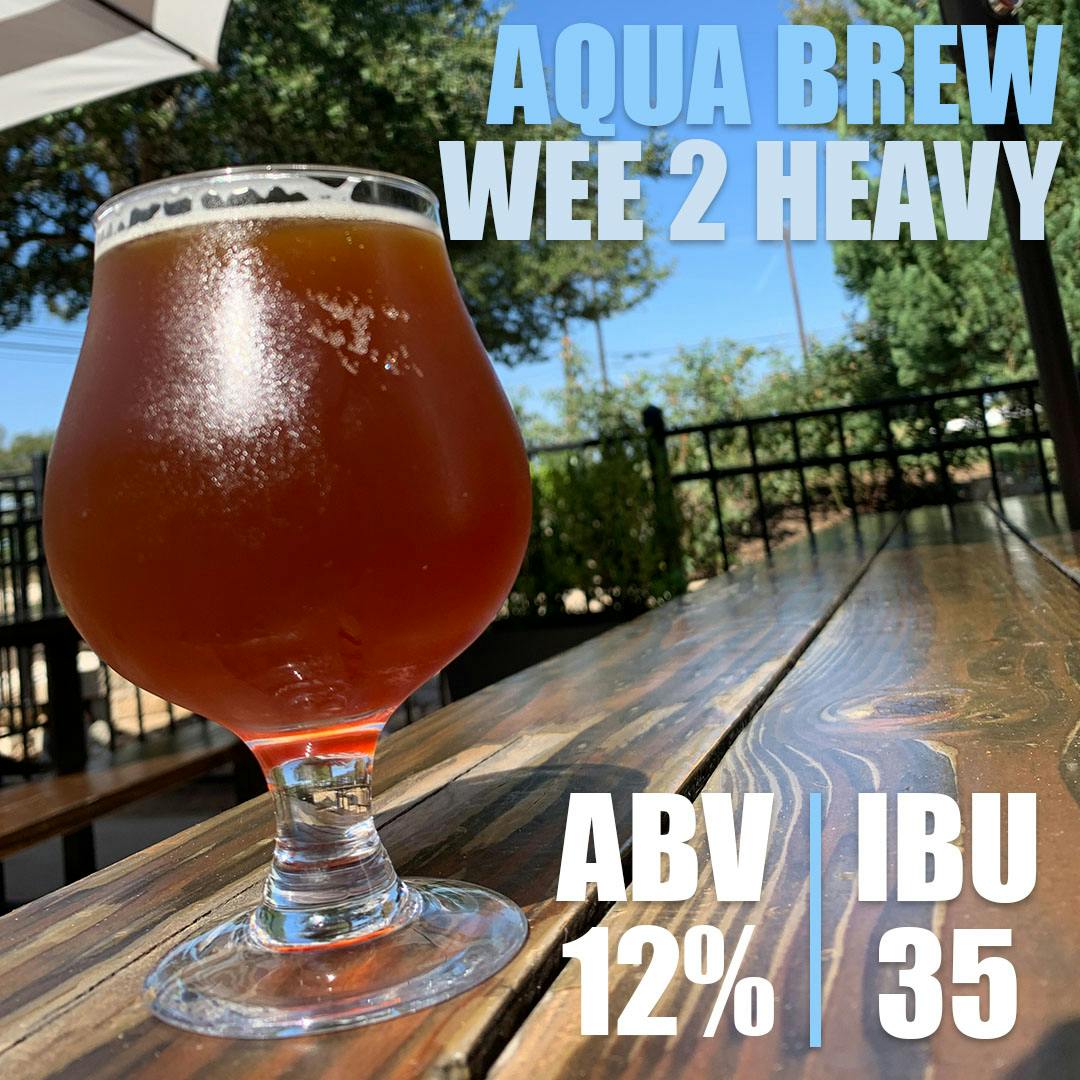 At OZ. Tap House the end of the week is synonymous with a new #BeerOfTheWeek! Remember that feeling as a kid not being able to sleep on Christmas Eve because you knew that the next day meant presents from Santa Clause? Well that is the way we feel about finding out the next member of our Beer of the Week. Kids can wait for that one day a year, here at OZ. Tap House we gift you a new #BeerOfTheWeek every Thursday!
Come on in to receive 15% off until October 14th!
Aqua Brewing Wee 2 Heavy Drink Profile:
Brewing Company: Aqua Brewing
Aqua Brewing is a community brewery in the heart of San Marcos, TX. We offer multiple styles including our Wee Too Heavy (Scottish Ale) and some of our favorites like Swine Dive IPA, San Marcos Blonde, and Lola Lager and many more! The Ape-pricot Wheat has a strong following, too!
With a strong understanding of the San Marcos culture, Aqua Brewing brings to life the city of San Marcos with every sip.
Style of Beer: Scotch Ale
The Scotch ale is overwhelmingly malty, with a rich and dominant sweet malt flavor and aroma. ... Some examples feature a light smoked peat flavor. This style could be considered the Scottish version of an English-style barley wine.
If you are looking for a great drink to get the night started with a high quality adult beverage that ties together a high ABV. with high quality taste, a scotch ale is the beer for you.
Year Created:
2020
WEE 2 HEAVY:
WEE 2 HEAVY is a caramel malt note with high alcohol content & bourbon afternotes. Get yourself a relaxing beverage that hits the tastebuds on every sip. Before you know it the glass will be gone, and you will be up and on your way for seconds!