Covid-19 Updates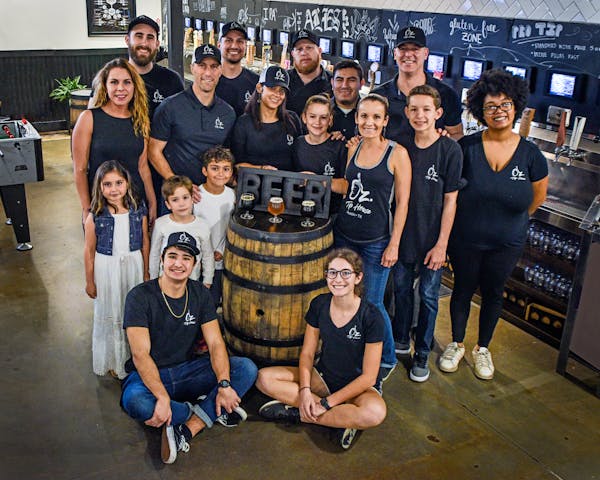 To our valued Guests,
At Oz. Tap House, we have always been committed to providing a safe environment where friends, family and loved ones can come together to create unforgettable shared experiences. Our people and our communities are what is most important to us, and your safety remains our top priority.
We understand that you may have some questions when it comes to what we're doing in response to news surrounding COVID-19 (commonly known as novel coronavirus). Over the last several weeks, we have been following the guidelines and procedures outlined by the CDC, WHO and regulatory agencies in addition to taking extra steps to provide a safe and welcoming environment for all Guests. As details continue to evolve, we want to share additional safety measures we have put in place to protect the health and safety of our Oz. family, our Guests and our community:
We are requiring mask wearing for all employees and guests
• We are conducting regular and frequent disinfecting of high-touch areas in our venue (including tap handles, screen surfaces, and countertops).
• We are supplying hand sanitizer (as available) throughout our venue.
• We are reinforcing illness prevention procedures with all Oz. Tap House Associates as recommended by the medical community, including more frequent handwashing, avoiding contact with your eyes, nose or mouth, and avoiding close contact with people who are sick.
• We are instructing Associates who are exhibiting symptoms of illness to stay home or seek care from a medical provider when necessary.
We encourage you to review additional information and guidelines available at www.cdc.gov, www.who.int or your local health department website.
Oz. Tap House is dedicated to providing experiences built on community, inclusiveness and fun. At the heart of this is our commitment to create meaningful experiences for our Guests and we are committed to continuing to do this safely and responsibly.
With appreciation,